Over the last decade, Social Media has become an undeniable and integral part of every business's marketing strategy. On the one hand, this is great for Social Media managers. On the other, with Social Media advancements moving at the speed of light (think: Threads, Twitter rebranding to X), all of these changes can lead to total and utter social media manager fatigue and burnout. That's where AI tools come in.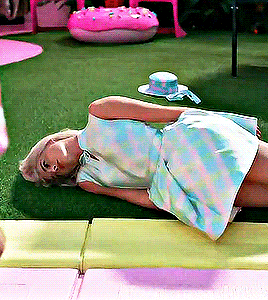 Fortunately for us, advancements in artificial intelligence (AI) are revolutionising everything from content creation and copywriting to social media management. New AI tools are being developed everyday that can help us streamline our workflows, drive engagement, drive results and, most importantly, give us the opportunity to optimise (and save) our precious time. Where do we sign up?
But – there are too many tools to choose from, you say? Which one do I use? Where do I start? Which is the easiest? How much is this going to cost me? Is it worth using? Does it make me more efficient?
Well, lucky for you, we've done the research, so you don't have to. Without further ado, here are the top 11 AI tools every social media marketer should consider using in 2023. 
1. Canva
The AI Design Tool
Meet the tool that can take you from 0 to hero in graphic design with just a few clicks. Canva, the online design tool that provides free templates for social media graphics, such as Facebook cover photos, Pinterest graphics, Instagram Stories, and more, has just released its latest AI tool. Magic Design™ is Canva's latest offering – a free AI tool that lets you 'visualize your design ideas with a selection of refined templates' personalized just for you. You input any media, and the tool will transform them into a customized template matching your desired content and context. 
Cost:
Free
Pro Version Available for USD 119.99 per year per person.

Agency or In-house:
Both
2.Synthesia
The Video Content AI Tool
Need video content but don't have the budget or resources to create professional-looking videos? Say hello to Snythesia, the online AI tool that can turn your text into videos in a matter of minutes. With over 140 AI avatars to choose from and over 120 languages, the content possibilities are endless. Synthesia effortlessly allows social media managers to create engaging and eye-catching video content aimed to captivate and resonate with their target audience.
Cost: 
Free Demo
USD 22.50/month
Agency or In-house:
Both
3. Lately AI 
The Brand Amplification AI Tool
Lately AI, is a social selling and brand amplification tool that learns your brand or employee's voice to create optimised social media content. It can turn your content into targeted social media posts, which, according to Lately AI, can increase your visibility by 1,000%. This clever platform can understand your content, brand and employee tone of voice and predict new messaging optimised for your audience. The AI content writer can automatically write and pre-test content – saving you a lot of time and perhaps even money.
Cost:
Try for Free
USD 49/mo 
Agency or In-house:
Both
4. Writesonic


The Written Content AI Tool
Writesonic is an AI Content Platform designed to "elevate your brand through AI-driven content, captivating audio, stunning images, and intelligent chatbots". Hailed a one-stop-shop solution for blog articles, SEO content, product descriptions, human-like voice-overs, realistic images and social media posts, this tool might be your new best friend.
One of our favourite offerings from Writesonic is its ability to generate SEO-optimised titles and descriptions, which can, in turn, improve your website's Google ranking. You describe your topic, specify your keyword, choose your language and voila. Is there anything that this tool can't do? Writesonic is a potent tool fit for writers, entrepreneurs, marketing teams and e-commerce stores. 
Cost:
Free trial for a month
Unlimited USD 16/mo
Business USD 12.67/mo
Agency or In-house:
Both
5. ChatGPT


The Original AI Tool
If you haven't heard of ChatGPT, there's a chance you've been living under a rock. ChatGPT is probably the most widely known AI tool that can process and understand natural language to create human-like dialogue. The tool responds to questions within seconds and can help curate content such as blog articles, social posts, emails, essays, and other written content.
If you haven't used this mind-blowing tool that can answer any question, we recommend you try it.
Cost:
Free: Basic Version Free
ChatGPT Plus: USD 20 per month

Agency or In-house:
Both
6. Notion AI


The AI-enhanced Social Media Management Tool.
Notion.AI emerges as a game-changing tool for social media managers, enabling a seamless, AI-driven approach to strategizing and executing social media efforts. Whether crafting compelling content, performing sentiment analysis, optimizing posts, or automating reporting, Notion.AI caters to all these needs with an intelligent twist. Especially notable is its ability to provide inspiration and create content, wherein the AI utilizes brand input and industry trends to formulate engaging posts tailored to your audience.
Furthermore, the platform offers templates, such as social media and content calendars, that synergize well with AI capabilities to streamline your planning and implementation processes. AI content planning and generation tools are also included, facilitating the effortless creation of blog articles, ad copies, and more. Notion.AI harmoniously intertwines AI capabilities with organizational tools, presenting a holistic solution that amplifies the efficiency and efficacy of social media management, making it a valuable ally for both agencies and in-house social media teams.
Cost:
Basic page analytics / Limited block trial for teams
Plus USD 8 per user/month: Advanced page analytics / unlimited block for teams / Unlimited block for teams
Business USD 15 per user/month: SAML SSO / Private teamspaces / Advanced page analytics
Agency or In-house: 
Agency, but great for in-house, too.
7. YOU


The Personalised Search Engine AI Tool.
Say hello to a new era of search with YOU. A personalised search engine that allows you to control your search results. It's AI-powered, allowing for more optimised results, so you'll never have to waste time scrolling through Google again. 
Along with the handy AI search tool, YOU also has the ability to create emails, social posts and copyright-free art that's generated with their cutting-edge AI image generator.  You can use this powerful tool for FREE by adding it to Google Chrome today – you'll get unlimited AI chat searches, 10 AI images and 10 AI writing generations a month. 
Cost:
Free: You get unlimited AI chat searches, 10 AI images and 10 AI writing generations monthly.
YouPro: USD 9.99
YouPro for Education USD 6.99
Agency or In-house:
Both.
WordStream LocalIQ is an online advertising management software that allows advertisers to manage Google Adwords, BingAds, and Facebook ad campaigns under a single dashboard. Its main goal is to streamline and simplify the PPC and paid social media management process by providing advanced recommendations based on your account. It can help you optimise your ads from creation to ongoing monitoring, which can help you discover and retain customers, resulting in higher conversion rates for your business or the accounts you help run. As well as optimising your Google Ads, there is also a free keyword tool for PPC or SEO. Start your Wordsteam journey today with an instant audit of your ads account. 
Cost:
Free tools:  Google Ads Grader, Facebook Ads Grader, Free Keyword Tool, Website Grader
Paid: Price upon request 
Agency or In-house:
Both. 
MidJourney is basically the equivalent of Chat GPT, but for images. It is an incredibly powerful generative artificial intelligence program that can create images based on natural language prompts. If you need more creative ability but know exactly the style of image you want to produce, use this tool to translate text to art in a matter of minutes. The more detail you can provide, the better. You use the platform through Discord, just create an account, join the newbie community, choose your plan and then create!

Cost:
No Free Trial
Paid: Basic Plan (3.3 hours a month): USD 10
Standard (15 hours a month): USD 30
ProPlan: (30 hours a month) USD 60 
Agency or In-house:
Both. 
10. Wordtune 


The Writing Assistant AI Tool
At Digital Business Lab, we love AI writing tools, and Wordtune is no exception. This tool is designed to enhance your productivity, allowing you to write more, faster and better and, in their words, 'reach your professional potential'. You can rewrite, create, summarise and ask the AI writing assistant questions such as 'How to prepare for a feedback meeting with my boss'.  
One of our favourite things about Wordtune is that you can try it for free without setting up an account – try it before you buy! And the Pro version comes in at $9.99 a month, making it cheaper than other AI writing tools such as Grammarly. 
Cost:
Free: 10 Rewrites, 3 AI prompts a day, 3 summaries, and unlimited text corrections.
Plus: USD 9.99 
Agency or In-house:
Both. 
Emplifi is a social media management platform that can help you create, research, schedule and publish content across all social media platforms you manage. It can also help you manage your social media inboxes to keep your community management and customer service in tip-top shape. It has an advanced listening and analytics feature that allows you to monitor trends so you can stay up to date with the latest trends and customer sentiment. 
So, where does AI come in? Part of its offering is the Emplifi™ AI Composer, which can help you ideate, compose and publish your social media content faster. Take your social media management to the next level with this 360 management tool! 
Cost:
Free Trial
Essential: 2,400.00 USD a year
Standard: Contact Sales/ Price upon request  
Agency or In-house:
Both
So, What is the best AI tool for social media management? Well, there isn't one that is the best, per se.  All of these powerful platforms can optimise your output and your time, and each has its place in your social media marketing workflow.